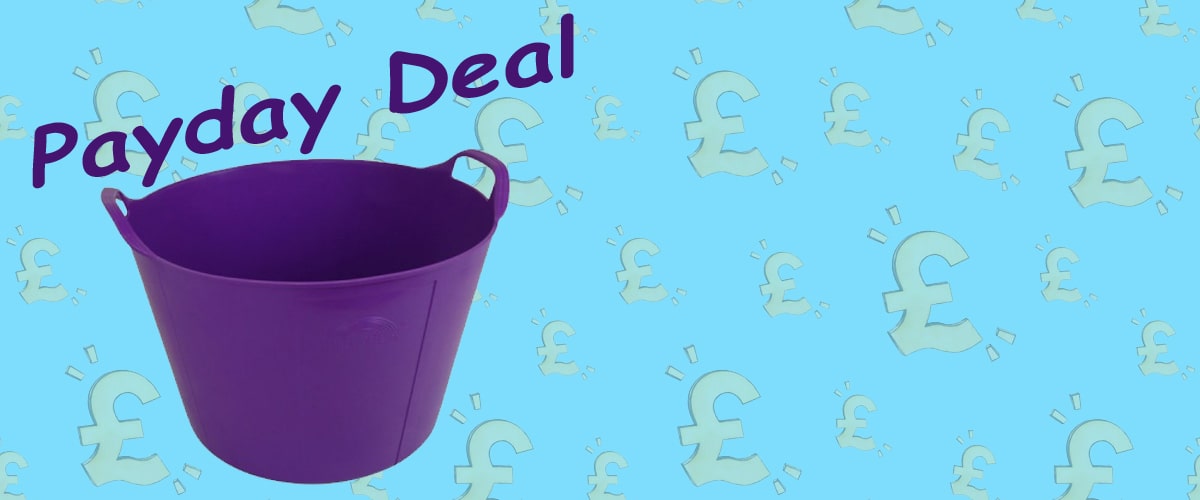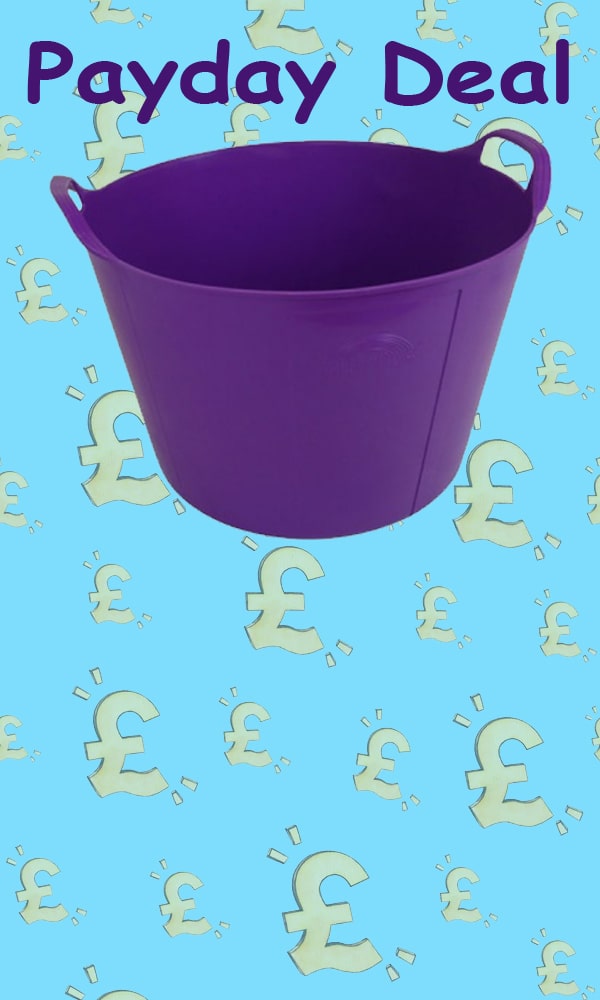 15% off 30 litre Rainbow Trugs
Payday special deal - Limited time only


Christmas Packs
Save up to 25% - Available in 2.2L Mini-Tubs, 14L Trugs and 30L Trugs.


Bulk Buy - Pack of 5
30 Litre Snowdrop White Trugs


Our newest colour!
Sage Green now available in 14, 25, 30 and 45 litre Rainbow Trugs


Trug-Lid™
Colour matched Trug-Lids™ make storing easy.


Safe for you, your child and your pets
All Rainbow Trugs® and Trug-Lids™ are made from Food Grade material.


Testing Times at Rainbow Trugs
The handles on all of our Trugs have been independently weight tested.


Trug-Lid™ Feed Stickers
Ideal for pre-making horse feed


Trug-Riddle™
Make riddling easier with the help of Rainbow Trugs innovative Trug-Riddle™


It's simple, a toy tidy for tidy toys!
Bright, colourful and safe. Perfect for toy storage and adding a Trug-Lid™ makes them stackable.


Lets have some fun!
Meet The Truglins™ - our fun character stickers are great for children and big kids!
Find your perfect Trug
Our Trugs come in a wide range of sizes and in every colour you may ever need!
Why choose Rainbow Trugs?

Animal Safe

UV Stable

Frost Resistant

Food Grade

Child Safe

Non Toxic

Flexible Design

Independently Tested

British Made

Integrated Scale

Recyclable
Rainbow Trugs are a British manufacturer of flexible containers and accessories
We make a range of high quality flexible Trugs that are truly multipurpose. Whether you use them at home or in the workplace, Rainbow Trugs® offer a storing or handling solution that is flexible, colourful and strong. All Rainbow Trugs® and Trug-Lids™ are made from FOOD GRADE polymers making them safe for children, live fish, food production and more. You can even take them to the beach!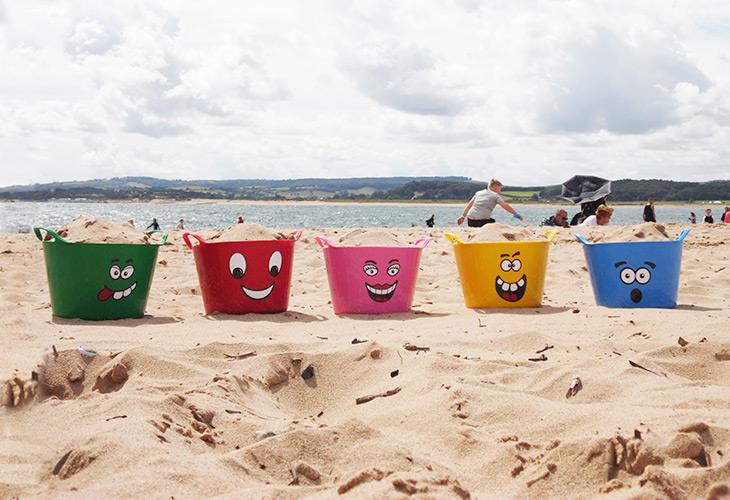 Why our customers love us
Need a business or trade account?
Are you a fan of our Rainbow Trugs and would like to buy them for your workplace? Or perhaps you're a retailer and would like to sell our products. No matter which type of business you are, we'd love you to be part of the Rainbow Trugs family, so why not get in touch. We can even provide our products with your own branding!
What will you use yours for?
Our flexible Trugs can be used for almost anything and our lovely customers are definitely proof of that. Check out our Uses Gallery for ideas of what you can use yours for or why not send us a photo of your Trugs in use?