Trug-Riddle™
Make riddling easier with the help of Rainbow Trugs innovative Trug-Riddle™. The Trug-Riddle™ can be particularly useful for removing unwanted stones,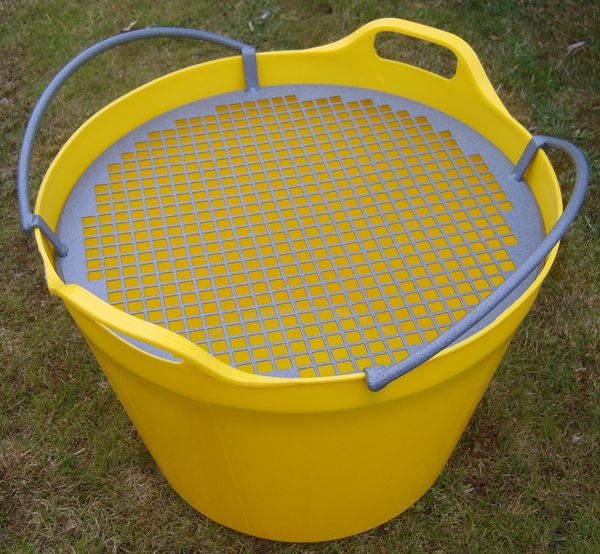 roots and large clots of soil. Sieving homemade compost can be quite tricky at times but with the help of our ingenious Trug-Riddle it becomes less labour intensive.
Well, how does it work?
Simply place the TrugRiddle™ onto the rim of one of our 45 Litre Rainbow Trugs and the material to be Riddled onto the top surface of the TrugRiddle™. There's no need to shake or rock the riddle or container, simply using your hand or trowel, move the material around the riddle plate until you are left with graded material in the container and unwanted debris above. Lift the TrugRiddle™ clear from the container and discard the waste into another trug.
With its large handles, the TrugRiddle™ is easy to fit and to use. Made from heavy duty steel and powder coated in a distinctive Graphite Grey finish with a hole size of 1/2" (13mm) square holes