Blog
Growing with Rainbow Trugs
There's nothing more rewarding than growing and harvesting home-grown fruit and vegetables....and with the help of Rainbow Trugs you don't need a lot of space to be able to do this! As British Made Rainbow Trugs have thicker sidewalls than other leading Brands (which makes them stronger) they are perfect to use as colourful plant containers. 45-litre Rainbow Trugs are just the right size for you to be able to grow runner beans, courgettes, potatoes etc. Apart from having less slug damage they help to brighten up the garden too!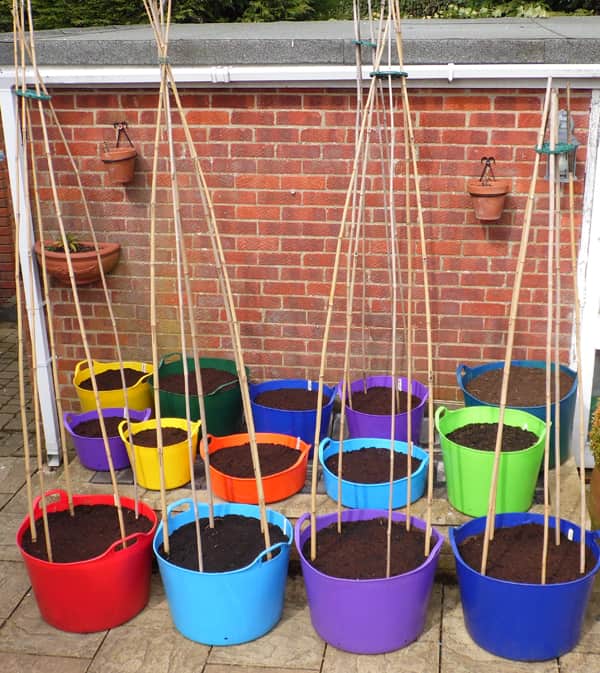 Container gardening is a fantastic way to grow runner beans particularly if you only have a small garden, balcony or terrace. After you have carefully drilled holes in the sides of your Rainbow Trugs simply fill with multi-purpose compost and then insert 5 6 ft garden canes to form a wigwam shape. You can either sow the runner bean seeds (2 per cane) straight into the Rainbow Trug or start them off indoors. Remember to keep your containers watered especially during dry spells. Then sit back and watch them grow until they are ready to harvest!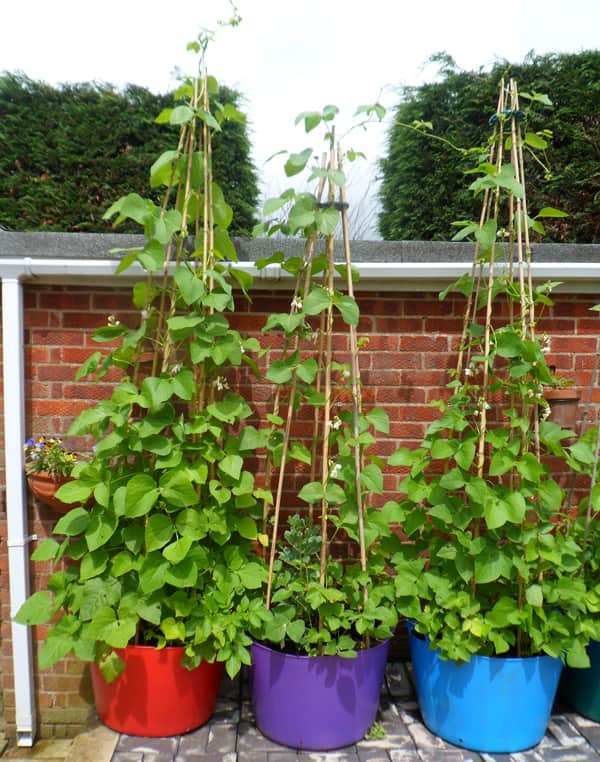 (photo - Runner beans)
Potatoes have become one of the UK's most farmed crops and always a firm favourite for those of you who like to grow your own. Normally potatoes require a lot of space and would put many gardeners off growing them. Let us introduce you to an exciting and easier way to grow them with the help of Rainbow Trugs. When you have drilled holes in your trug fill the bottom with approx 10 cm of multi-purpose compost. Carefully place 4 seed potatoes on top of the compost and then gently cover them with approx 10 cm compost. When your potato plants start growing and producing shoots you will need to cover them with more compost. Keep repeating this process until the compost reaches the top of your trug. Using this method to grow potatoes requires no back-breaking digging when it's time to harvest as you just tip the trug upside down!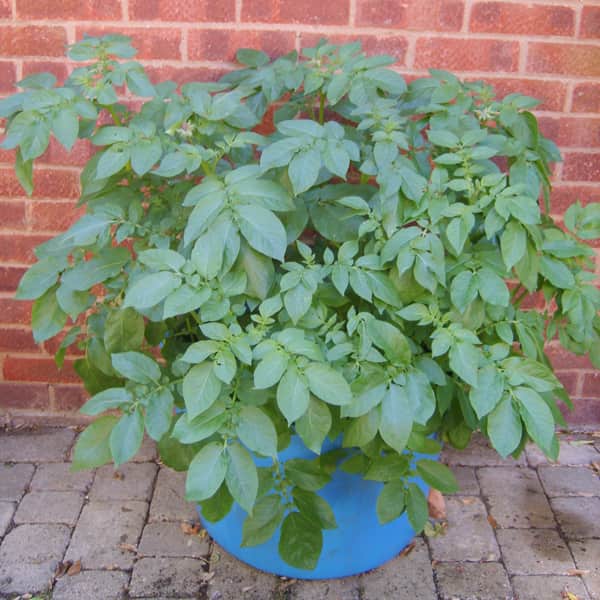 (photo - potatoes)
TIP:
We recommend that you drill holes on the side of the trug about 20 mm/1" from the base, as it will help to create a reservoir